Whether you're looking for a quick meal at a great price or the paragon of elegant dining, there's a Great Southern Restaurant for you.
Each of our establishments offers gluten-free selections and can accommodate other dietary needs upon request. Just ask your server.
---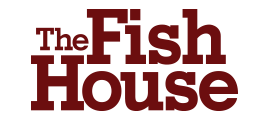 The Fish House is a Pensacola tradition. For over twenty years, the Fish House has been known for its fresh seafood cuisine coupled with upscale dockside dining overlooking beautiful Pensacola Bay and Seville Harbor. Just steps away from historic Seville Square, the award-winning restaurant features an inventive menu of fresh, daily seafood selections, house-smoked steaks, sushi, a handpicked wine list with over 300 wines, and the world-famous Grits á Ya Ya: A delectable Southern specialty of our smoked Gouda cheese grits smothered with a sauce of fresh cream, sauteed Gulf shrimp, spinach, portobello mushrooms, applewood-smoked bacon, garlic, and shallots. Full bar. Late night menu. Brunch on Sundays.
With over half a million visitors a year, locals and tourists alike enjoy the cuisine as well as the views from the restaurant's waterfront location. Inside and outdoor dining are both available. Over the years, the Fish House has consistently taken home numerous awards from our daily and weekly papers including Best Restaurant in Pensacola, Best Downtown Restaurant, Best Seafood, Best Outdoor Dining, Best Brunch, Best Place to Take Out of Town Guests, Best Uniquely Pensacola Dish – Grits á Ya Ya. In addition, the Fish House has been awarded the Wine Spectator Award of Excellence, Florida Trend's Golden Spoon Award, and Trip Advisor's Award of Excellence.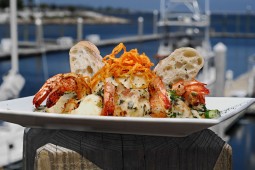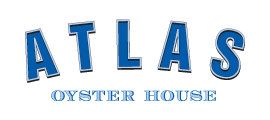 The Atlas Oyster House, located on beautiful Pensacola Bay only steps away from its sister restaurant, The Fish House, offers a waterfront dining experience that's a bit more casual than you'll find next door. Atlas is a favorite of locals and visitors alike.
Established in 2002, Atlas Oyster House stands by its name as "the place" to find delicious local oysters. Apalachicola Bay and East Bay oysters are harvested and driven to us fresh each day. Try them raw, baked, or steamed. The freshness and taste of these savory mollusks can't be beat.
Over the past ten years, Atlas Oyster House has been recognized with numerous awards including Best Oysters and Best Sushi.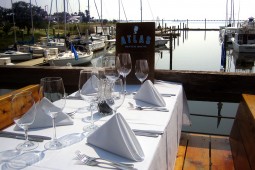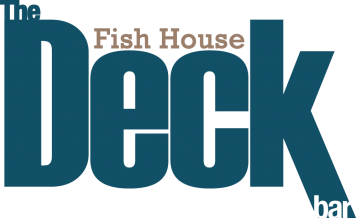 The Fish House Deck Bar opened in 2007 and encompasses 3,500 square feet of the coolest deck in town on the water! Overlooking beautiful Pensacola Bay, the Deck Bar has a bandstand, fire pit, and maritime-inspired bar with plenty of seating, the Fish House Deck Bar has quickly become the evening gathering spot for locals and visitors alike. Happy hour runs from 4 p.m. till 6 p.m., 7 days a week with live music on Friday and Saturday nights and Ladies' Night with $2 drinks every Wednesday. The Deck Bar has been recognized with a number of awards including Best Bar Overall, Best Happy Hour, Best Bloody Mary, Best Margarita, Best Place to Meet Friends After Work, Best Ladies' Night, and Best Signature Drink – Fish House Punch.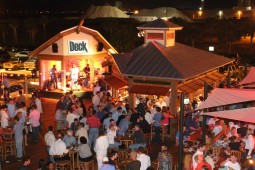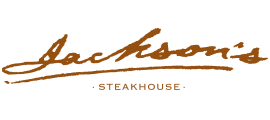 Jackson's Steakhouse occupies the ground floor of the revitalized 1860s-era building that originally housed H. Pfeiffer & Company Mercantile. The building overlooks Plaza Ferdinand — where, in July 1821, General Andrew Jackson accepted the transfer of Florida from Spain to the United States and raised the American flag in Pensacola for the first time.
Jackson's Steakhouse procures only Midwestern grain-fed beef from the heartland of America. The Proprietor's Cut and fresh, local seafood are hand-selected and artistically prepared to perfection. Jackson's great steak cuts stand tall with the superb flavor of wet-aged beef that is like no other thanks to the culinary creations of Executive Chef Irv Miller. Considered one of the great chefs of Northwest Florida, Chef Miller is a graduate of the Culinary Institute of America and is recognized as one of the originators of New Florida Cooking and a pioneer of Florida Coastal Cooking.
Over the past two decades, Jackson's Steakhouse has earned the Award of Excellence from Wine Spectator nine times. Also, as a nine-time consecutive recipient of Florida Trend magazine's Golden Spoon Award, and now Hall of Fame recipient, Jackson's Steakhouse is considered one of Florida's top 25 restaurants and is placed by the Distinguished Restaurants of North America in the top two percent of all fine dining restaurants in the country.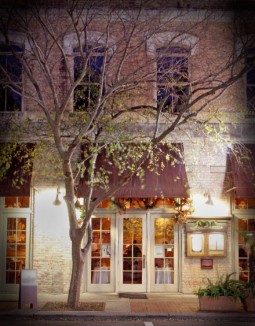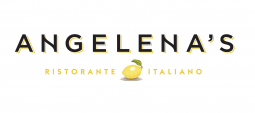 Angelena's name is inspired by the deep roots within Pensacola's history. Pensacola, known as America's First Settlement, has a very rich, diverse history, spanning over 450 years. Giatano Giardina, a young, 20-year-old Italian immigrant, landed in New Orleans in 1875 in search of hope and new opportunity — the American Dream. Shortly after his arrival, he met his soon-to-be wife, Angelena. At her encouragement, they relocated to Pensacola in the early 1880s. He and Angelena married and joined forces to become fresh, local produce merchants, which lead to a large wholesale business. They found much success in Pensacola in downtown real estate, business and family. Upon his passing in 1905, Giardina was one of the wealthiest men in Pensacola. Angelena would go on to continue his legacy until her passing. The family continues to be an inspiration and gives us even more reason to be proud to call Pensacola our home.
Angelena's offers service six days a week for dinner service. The restaurant includes a bar and dining room as well as a private dining space anchoring the ground floor of the newly developed Southtowne office building. A wood-burning oven is the focus of the restaurant. This venture is a part of Great Southern Restaurants, joining sister businesses of The Fish House, Atlas Oyster House, The Deck Bar, Jackson's Steakhouse, Five Sisters Blues Café, Great Southern Events, and The Palafox House.
Angelena's features Italian cuisine from the fields of Tuscany to the luxurious pastas of Rome to the coast of Campania. The menu creatively blends the classic dishes of Italy with Gulf seafood, Southern produce and locally sourced meats, woodfired pizza, baked pasta, whole-roasted fish and more. A stellar wine list complements the menu, highlighting special, select wines from the many different regions of Italy. The extensive, wine-by-the-glass list and cocktail program is available at the bar and in the dining room.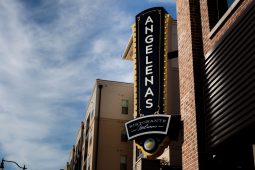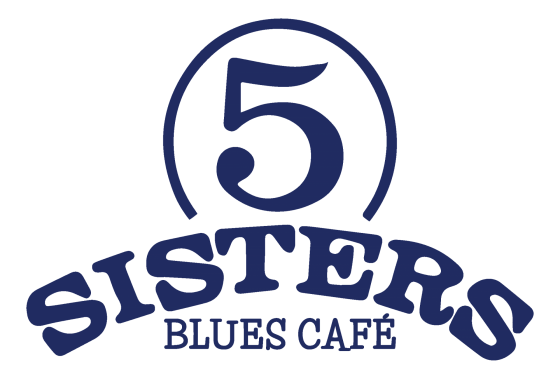 The Five Sisters Blues Cafe is an homage to one man's fondest memories of growing up in the American South, Cecil Johnson. Johnson started his career at sister restaurant, The Fish House, as a chef. It was here that he came up with the vision for what this new restaurant would be – an homage to The Five Sisters – his mother Jeannette and her sisters: Cora, Sara, Dorothy, and Margaret.
Even the tiniest kitchen (and it was!) couldn't stop those ladies from preparing amazing meals for their family. The Sisters hailed from Stanford, KY, where blues and jazz music provided the backdrop to their after-meal socializing.
Their love of comfort food, including their signature fried chicken, and music is what created the vision for this restaurant. Five Sisters encompasses both music and soul food for you and your family to enjoy! We are open 7 days a week with live music Thursday-Saturday 7pm-9pm, and jazz brunch every Sunday 10am-4pm.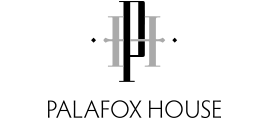 The Palafox House, located at 196 North Palafox, where Palafox and Gregory streets meet, is the newest addition to Great Southern Restaurants.
Housed in a historic 1912 building in the heart of downtown Pensacola, The Palafox House is a wonderful example of early 20th century architecture. The Palafox House is available as a rental venue for all types of events; rehearsal dinners, corporate gatherings, bridal luncheons – the list is endless. The Palafox House can accommodate groups of 100 plus for a sit-down affair and 200 plus for a cocktail-style event.
The Palafox House has large windows comprising an entire wall of the venue, allowing for a wonderful view of downtown Pensacola's tree-lined streets. High ceilings, chandeliers, original brick walls all add to the ambiance of the venue. In addition to the main event space, there is also a smaller space adjacent that houses a kitchen, built-in bar and reception area.