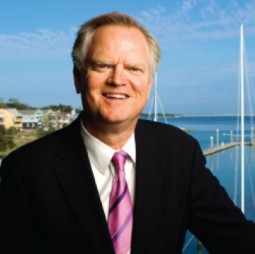 Collier Merrill
President, Great Southern Restaurants
Mr. Collier Merrill is the president of Merrill Land Company, a real estate development company that specializes in condominium development along the Northwestern Gulf Coast. He is the president of Great Southern Restaurants, which owns and operates The Fish House, The Atlas Oyster House, Jackson's Steakhouse, Five Sisters Blues Café, Angelena's, The Palafox House, and Great Southern Catering & Events. Merrill is a graduate of the University of West Florida with a Bachelor of Science degree in Business Management.
Merrill is an active participant in the community, currently serving as chairman of Visit Pensacola. He serves on the Naval Aviation Museum Foundation, board of directors of the Sacred Heart Health System, and the West Florida Historic Preservation Board. He is a trustee emeritus of the Pensacola Museum of Art, a member of Christ Church, and a member of the Pensacola Downtown Rotary Club.
Previously, Merrill has served in a number of community leadership roles: chairman of the Community Maritime Park Associates; chairman of the Pensacola Bay Area Chamber of Commerce; chairman of the Pensacola-Escambia County Promotion and Development Commission; chairman of the board of trustees for the University of West Florida (2000-2004); chairman of the Legislative Affairs Committee for the Florida Board of Regents; chairman of the Florida Arts Council; chairman of the Tocqueville Society for United Way; president of the Pensacola Museum of Art; and president of the Home Builders Association of Northwest Florida. He has also served as a member of the boards of the University of West Florida, Pensacola State College Foundation, Catholic Social Services; Pensacola Chapter of the American Red Cross and served as a mentor for Big Brothers Big Sisters.
Merrill has been recognized and named Art Education Hero by the Florida Cultural Alliance, an Outstanding Volunteer Fundraiser by the National Society of Fundraising Professionals, and a Paul Harris Fellow of Rotary International, and named a University of West Florida's Distinguished Alumni of the Year. In addition, Merrill was a past recipient of the Pensacola Area Chamber of Commerce's awards for Emerging Community Leader and Community Leader.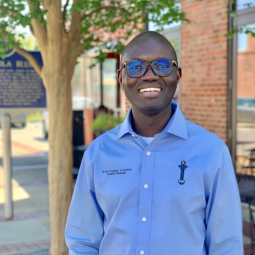 Jean Pierre N'Dione
Co-Owner, Five Sisters Blues Cafe & Angelena's Ristorante Italiano
Born in Senegal, West Africa, and raised in Toulouse, France, Jean Pierre moved to New Hampshire in 1998 for nine months to try something new but ending up cutting his stay short from the cold and relocating to sunny Pensacola, Florida. He began his employment at the Fish House as a server in 2001, discovered his passion for the restaurant industry, and only eleven months later was promoted to Service Manager; in 2009 he became the General Manager of the Fish House, Atlas Oyster House, and the Fish House Deck Bar. In January of 2010, Jean Pierre decided to make his residency official, so he applied for and was granted U.S. citizenship; shortly thereafter he graduated from our own University of West Florida with a bachelor's degree in accounting. When it comes to our restaurants, Jean Pierre's philosophy is to ensure all of our guests feel welcome and have the most memorable dining experience at Our House.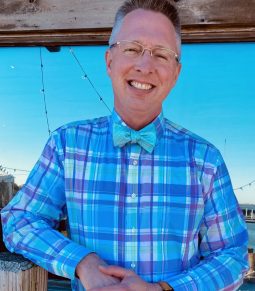 Steve Eskridge
Director of Operations, Great Southern Restaurants
Born in Blue Island, Illinois, and raised in San Diego, California, Steve enlisted in the U.S. Navy upon graduation from high school. He honorably served as a hospital corpsman and was stationed in Okinawa, Japan; Guantanamo Bay, Cuba; and Panama City, Florida. He moved to Pensacola in 1998 and began his employment at The Fish House as a server. He moved quickly up the ranks and accepted the general manager position in 2001. During his tenure, he oversaw the addition of Atlas Oyster House and The Deck Bar, as well as the demolition and subsequent rebuilding of The Fish House due to Hurricane Ivan.  In 2009, he was promoted to the prestigious General Manager position at Jackson's Steakhouse where he led his team to provide exemplary service and an extraordinary fine dining experience. In 2015, he was named Director of Operations for Great Southern Restaurants. Eskridge is dedicated to providing genuine hospitality, making sure our guests receive the highest level of service.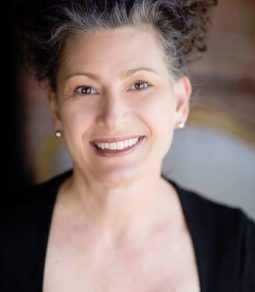 Maria V. Goldberg
Director of Marketing, Public Relations and Events, Great Southern Restaurants
Maria Goldberg has served as the Director of Marketing, Public Relations and Events for Great Southern Restaurants for the past ten years. Goldberg began her tenure with Great Southern representing Jackson's Steakhouse. Over the years, her position has expanded to cover the Fish House, Atlas Oyster House, the Deck Bar, Palafox House, Five Sisters Blues Cafe, Great Southern Catering and Events and Merrill Land Company. Goldberg creates, develops and implements all marketing and promotional efforts on a local, state and national level through print, radio, digital, social and television campaigns. In addition, she coordinates all special event programming and philanthropic giving for the restaurants. A longtime Pensacolian, prior to joining Great Southern, Goldberg served as the Executive Director of the Pensacola Museum of Art for eight years. She continues to be actively involved in the arts as well as in numerous community events and organizations.