Jackson's Steakhouse and Chef Irv Miller are pleased to announce our newest addition to the kitchen, Day Chef Jack McNulty.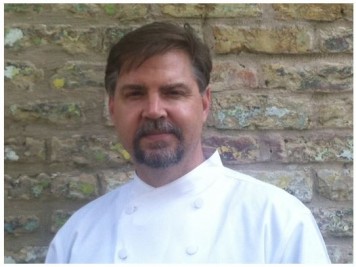 Born and raised in Pensacola, McNulty traveled the world with the U.S. Marines. After returning from Desert Storm and other adventures, he found his passion for food and the adrenaline rush of bringing new sensory explosions to palates. Trained in New Orleans, with a summer in San Francisco, McNulty worked in a number of world-famous restaurants with renowned chefs.
In 2003, McNulty returned to Pensacola with his wife, Melissa. Along with friends from school, he opened Big Sexy Food. He then went on to work with Chef Jim Shirley at Great Southern Café in Seaside; from there, Elise Coastal Dining and the Pensacola Country Club. According to McNulty, "I was taught, and still believe, the freshest ingredients will make the best food, and the first taste is with your eyes."
McNulty will serve as the day chef at Jackson's and continue the tradition of creating wonderful daily lunch features as well as executing Chef Irv Miller's lunch menu.
Jackson's Steakhouse is open for lunch service Tuesday through Friday from 11 a.m. to 2 p.m. — where your first martini at lunch is always on us. Nightly cocktail service begins at 5 p.m. and dinner at 5:30 p.m. Tuesday through Saturday.
Located at 400 South Palafox Street in Downtown Pensacola, Jackson's Steakhouse is surrounded by two museums, theaters, and historic Ferdinand Plaza, making it the ideal spot for lunch, drinks or dinner. For more information or reservations, call (850) 469-9898.