Thank you so much for considering us for your upcoming special event. For over a decade, we have provided Northwest Florida with premier events ranging from intimate dinners to large functions for up to 500 or more guests.
With 5 award-winning restaurants to draw from, our Great Southern Events menu has been carefully crafted by a team of experienced chefs to provide you with a broad range of selections from simple to sublime.
In addition to offering  private event venues  at each one of our restaurants, we also have a dedicated event space, the Palafox House. For preferred caterer options at the Palafox House click here.
Angelena's Ristorante Italiano
Private Event Menus
Five Sisters has an outdoor event space and a variety of grab and go solutions to fit your needs. Click here to view our menus.
Click here to see our on-site venue — The Courtyard — available for your private event.
Also take a look at our "Grab and Go" menu for a simple and cost-effective way to feed your group.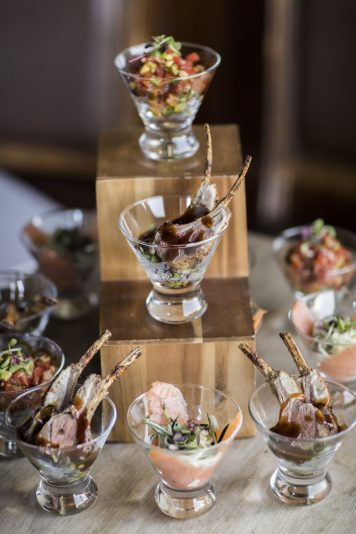 For sit-down meals, in either The Fish House, Atlas Oyster House, Jackson's Steakhouse, Angelena's Ristorante Italiano, or Five Sisters Blues Café, we have a variety of brunch, lunch and dinner menu options available. Please click on the links for menus available at each restaurant.
If you're interested in a more interactive event, an hors d'œuvre and cocktail reception may be for you. Instead of having a seated meal, guests stand and mingle with small tapas-laden plates while enjoying cocktails. The variety of hors d'œuvre depends on the length of the party. A good rule of thumb: For a two-hour party, serve at least six different kinds of hors d'œuvre; for a four-hour affair, at least eight.
To schedule your next event with Great Southern Events contact us at 850-433-9450.